Most people treat smartwatches more as a technological curiosity than a daily use device. The truth is that first, cell phones and later smartphones taught us how to live without a watch. Therefore, smartwatches are not popular devices, but some people buy them. Apple Watch owners may have been surprised when they discovered that their smartwatches do not support Google Maps application any longer.
I assume that just because of the low popularity of these devices, this message has gone through the IT world without much echo. It seems that even Google did not care too much about it. This may indicate that very few people actually use Google Maps via Apple Watch. Interestingly, this is not the only app that have recently stopped supporting this smartwatch. This is similar to eBay and Amazon apps.
Google has already promised to return their maps to Apple Watch.
Interestingly, we did not have to wait too long for this statement. First reports about the lack of support for the latest version of Google Maps on Apple Watch has been published by Apple Insider. A few hours later, the same site informed about Google's promise. Unfortunately, Google representatives did not specify when this support will come back. Looking at the whole thing more objectively, there is probably nothing to regret. Integration of Google Maps with watchOS was limited, as the app displayed only the directions on the watch for the route, which had previously been set up on the smartphone. There was also no way to display a conventional map, which greatly reduced the application usage.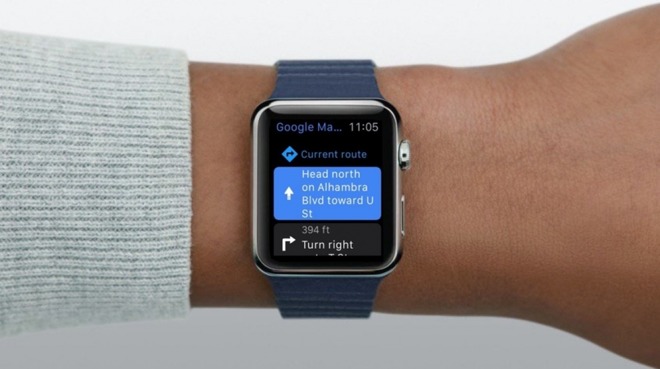 Source: Apple Insider