Every year, there are a lot of leaks in the network describing the new Apple smartphones. However, they were always guesses. This time the 9to5mac website received graphics that were prepared by Apple graphic designers. Yes, less than 2 weeks before the premiere, the official renders of new iPhones appeared on the network. The picture shows two versions of this year's XS iPhone. Also, leaked a graphic depicting Apple Watch 4.
Apple is quite good at protecting information about new products. Admittedly, various leaks get into the network. However, they are usually only information related to the conversations of people who are familiar with the plans of the Cupertino giant. However, this time the 9to5mac service guides have gone over themselves. Graphics have been added to the network, which are official promotional materials for this year's iPhones. The picture shows two variants of the iPhone XS with OLED displays with diagonals of 5.8 " and 6.5 ". At the same time, we do not know what the name of larger model. According to current information, this is not an iPhone XS Plus.
The biggest advantage of the iPhone XS is the new… golden color
Well, Apple likes to give their clients novelties to convince them to buy new devices. A year ago Apple decided to introduce Face ID and wireless charging. This time, fans of chewed apples can reach for wallets to buy the first golden iPhone in history. Will the new color prove to be a hit? We do not know that. It is quite possible that Apple wanted to introduce this color along with the iPhone X (FCC certification documents indicate it), but finally the giant decided to stay with the traditional colors.
The second photo, which went to the editorial office of the same website, presents the new Apple smartwatch. The Watch Series 4 is similar to its predecessor, but has a slightly narrower frame. In this case, the designers did not have much room to show off, because the new smartwatch will fit the bracelets and belts sold for previous generations.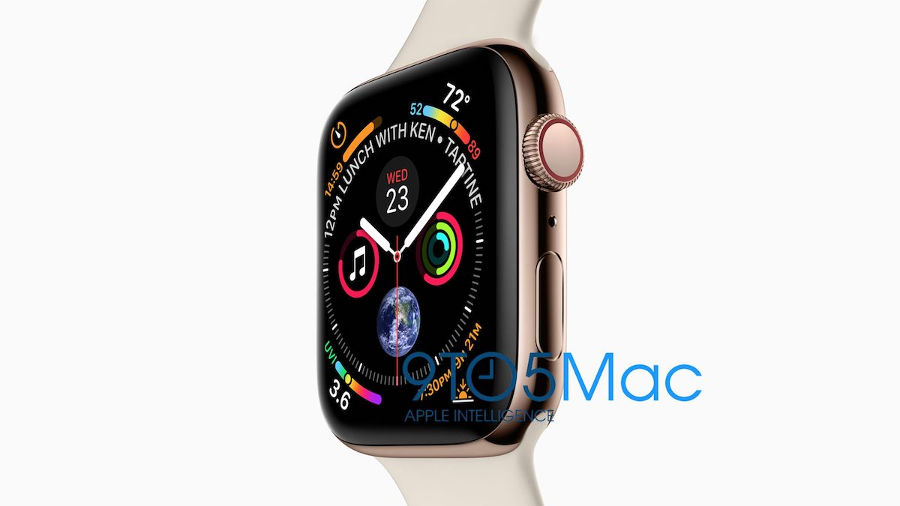 New Apple devices will be presented during the conference, which will take place on September 12.
Source: 9to5mac