Nintendo is gaining on its popularity thanks to the premiere of Pokemon Go mobile AR game. However, this company was founded over 125 years ago, i.e. in 1889. They have started from playing cards. Now this is the 3rd biggest player on video consoles market. Currently, the battle between Sony PlayStation and Microsoft Xbox platforms. Nintendo consoles remain in the shadows.
However, Nintendo has its fan and they have prepared great gift for them.
Why do people buy Nintendo consoles? This is simple, people love to play in Nintendo exclusive games with Mario Bros, Donkey Kong, Pac-Man etc. To be hones, I would like to play the classic Super Mario Bros on my Sony PlayStation 4 console, but I can not. However, Nintendo is going to launch on the market something perfect for old school players, i.e. new console which is called Nintendo Classic Mini: Nintendo Entertainment System.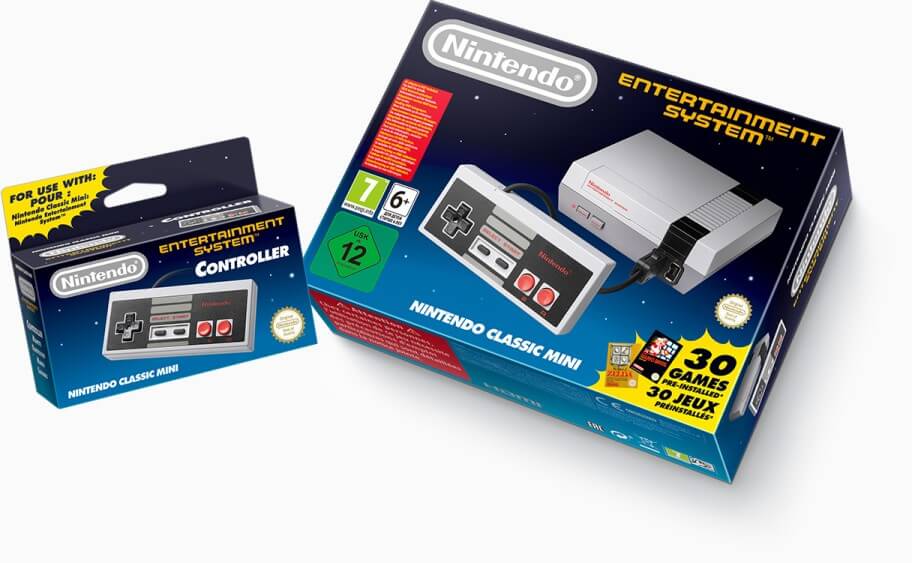 New Nintendo console will not be the competition for the newest PlayStation and Xbox consoles.
This will be small version of the classic NES console with HDMI interface, so you will connect this to your modern SmartTV without any problem. You will also have 30 classic games already installed on this console. Here is the list of all titles:
Balloon Fight
BUBBLE BOBBLE
Castlevania™
Castlevania II: Simon's Quest™
Donkey Kong
Donkey Kong Jr.
DOUBLE DRAGON II: THE REVENGE
Dr. Mario
Excitebike
FINAL FANTASY®
Galaga™
GHOSTS'N GOBLINS™
GRADIUS™
Ice Climber
Kid Icarus
Kirby's Adventure
Mario Bros.
MEGA MAN™ 2
Metroid
NINJA GAIDEN®
PAC-MAN™
Punch-Out!! Featuring Mr. Dream
StarTropics
SUPER C™
Super Mario Bros.
Super Mario Bros. 2
Super Mario Bros. 3
Tecmo Bowl™
The Legend of Zelda
Zelda II: The Adventure of Link
The Nintendo Classic Mini: Nintendo Entertainment System will be release in US and other regions in November 11th. It will be priced at $60 for the version with a single controler. The second NES Mini controller will be available for $10.