After many leaks, we finally got the official announcement of Diablo III for the Nintendo Switch. Some people may think that this is another reheated chop, but people who know Blizzard well know that their games last for many years. Behind the port Diablo 3 corresponds to the studio Iron Galaxy, which already on the Nintendo console moved Skyrim.
Diablo 3 is already a fairly old title. This game was released in May 2012 and introduced a lot of changes to the series both in terms of game mechanics and technical aspects of the game. One of the more innovative solutions (as for those times) was the requirement of continuous Internet connection for the single player mode. All the most important information took place on the server side. That's why Iron Galaxy and Blizzard had to figure out how to move Diablo 3 to the Switch in such a way that the game would not require an Internet connection. Fortunately, Nintendo was helpful in solving all problems and the whole project was completed in just 9 months. In addition, owners of the Nintendo portable console will be able to use the offline multiplayer mode for 4 players.
Diablo 3 on the Nintendo Switch will be shown later this year
Players will receive several ways to play together. The first one assumes gameplay on up to 4 consoles creating a kind of local network. The second mode involves playing on a common screen when the Switch is mounted in the docking station and the picture is displayed on the TV. The last option applies to the online mode, which in addition to connecting to the Internet also requires an active Nintendo Switch Online subscription. Unfortunately, Diablo 3 veterans will not be able to transfer their characters from PCs and PlayStation and Xbox consoles to Switch. Everything will have to start again. For consolation, it's worth adding that Diablo 3: Eternal Collection will allow experienced players to start the game from the adventure mode.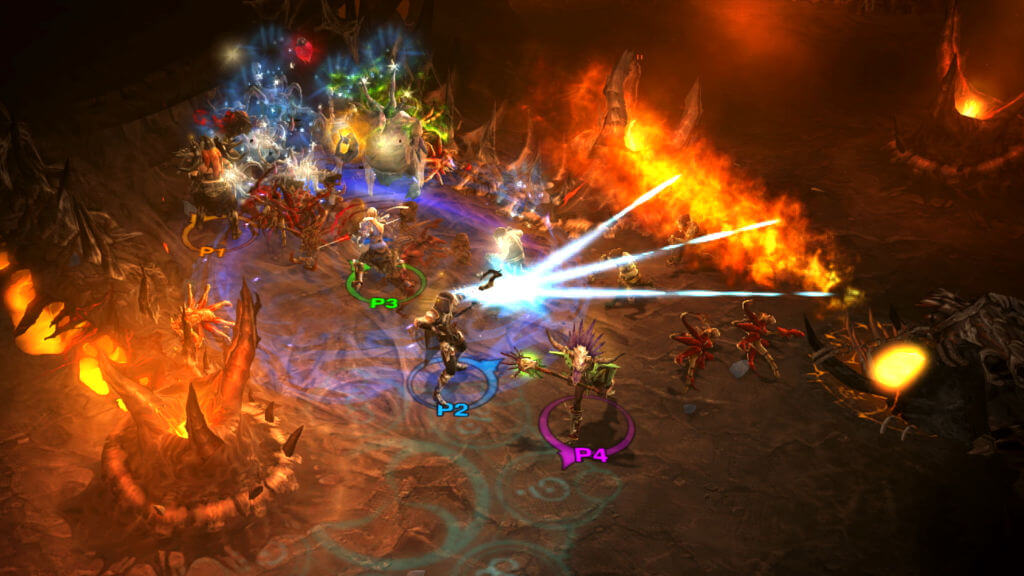 Multiplayer with Diablo III: Eternal Collection on Nintendo Switch
People who decide to buy Diablo III on Nintendo Switch will receive a set containing all the accessories released so far (i.e. Reaper of Souls and Awakening the Necromancers), a Koko accompanying creature, a three-eyes portrait frame, a transmogrification set that will allow your heroes to put on a cult Ganondorf's armor, and Echa Maska's Wings. The exact release date and price of the game are not known yet.
Source: Blizzard