Fashion for retro consoles is at its best. After a series of Nintendo consoles, it was Sony. The Japanese company has prepared for its fans a modern version of the first PlayStation console, which is a good "gray". It will appear in the form of a PlayStation Classic console, which is 45% smaller than its original and has 20 preinstalled games.
Sony decided in a rather interesting way to celebrate the 25th anniversary of its first console. The mini version of the "gray", i.e. PlayStation Classic, will appear in stores on December 3 this year. The console was priced at $99.99. What will we get for that? The box contains a console, user manual, 2 pads (replicas of PS Classic controllers) and HDMI and USB cables. Unfortunately, the set is missing a power supply, which must be purchased separately. On the board we will find 20 games like e.g. such hits as Final Fantasy VII, Tekken 3, Wild Arms, Ridge Racer Type 4 and Jumping Flash !. Unfortunately, Sony has not published the full list of titles. However, Sony promises that on PlayStation Classic we will find a lot of cult and appreciated by players games.
Will PlayStation Classic be a Santa Claus hit?
Refreshed versions of classic consoles are very popular. A good example is the Nintendo Classic Mini, a refreshed version of NES, whose first deliveries were sold out in the blink of an eye. I have some doubts about the price set by Sony. Retro consoles prepared by Nintendo are cheaper. However, on the other hand, PlayStation Classic is a bit more advanced platform. The same applies to games. Especially, that one of the positions is Final Fantasy VII, which was distributed on three CDs. Therefore, the price of $4.99 per game seems reasonable. It is a pity that Sony has not decided to prepare a replica of DualShock or Dual Analog controler. In the end, it was analogue knobs that revolutionized the games for Sony consoles. I'm still betting on what games we find on PlayStation Classic. I would like to recall such titles as: Soul Blade (Soul Edge), Crock, Gran Turismo, Metal Gear Solid, Metal Slug, Cadillacs and Dinosaurs, Crash Bandicoot and Spyro the Dragon. Although I doubt that Sony will prepare the last two series for us, because they have had solidly prepared remakes. Also the lack of an analog controller suggests that we can forget about more demanding platformers. Honestly, I would like to confuse myself in this matter.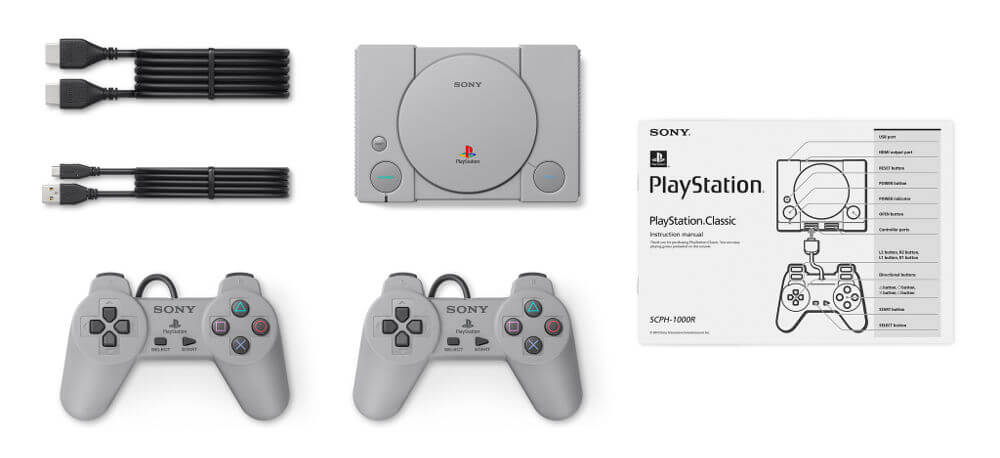 Source: Sony