Most Android flagship smartphones are powered by the latest Qualcomm Snapdragon chipset. This year it is a Snapdragon 835, which we will find in the Galaxy Note 8, OnePlus 5, Xperia XZ Premium and others. However, in Europe, Samsung uses its own SoC, i.e. Exynos 8895. Huawei also uses its own chipset. Their latest model the Kirin 970 is more efficient than the currently available solutions.
Huawei boasts that their new processor is far more efficient than its competitors. They even prepared a special benchmark, which measures number of recognized photos during defined time period. Kirin 970 dealt with 2005 photos in a minute. At the same time Fusion A10 (iPhone 7 Plus) recognized 487 images, and Qualcomm Snapdragon 835 (Samsung Galaxy S8) only 95. However, this result depends largely on the use of the NPU (Neural Processing Unit) thanks to which Kirin 970 is the first mobile processor optimized for artificial intelligence tasks. So far these types of operations have been carried out in the so-called cloud, that is, on the servers of the service providers.
The Huawei Kirin 970 chipset includes an 8 core processor and an LTE-Advanced 1.2 Gbps modem.
The performance of smartphones is usually defined by the number of processor cores and their frequency. At this point, the Kirin 970 has nothing to be ashamed of, as it will include 4 Cortex-A73 2.4 GHz cores and 4 Cortex-A53 1.8 GHz cores. The graphics will be generated by 12 core Mali-G72MP12. Huawei believes that with the 10nm process, the Kirin 970 delivers 25 times the performance and 50 times better energy efficiency than the classic eight-core Cortex-A73 processor. Unfortunately, Huawei has not provided specific numbers as reference for its predecessor and competitors. Another important feature is the use of LTE modem that will enable data download speeds using the LTE-Advanced network up to 1.2 Gbps. This means the use of Category 18 modems, which will be in next year's Qualcomm Snapdragon 845 and Samsung Exynos chipsets.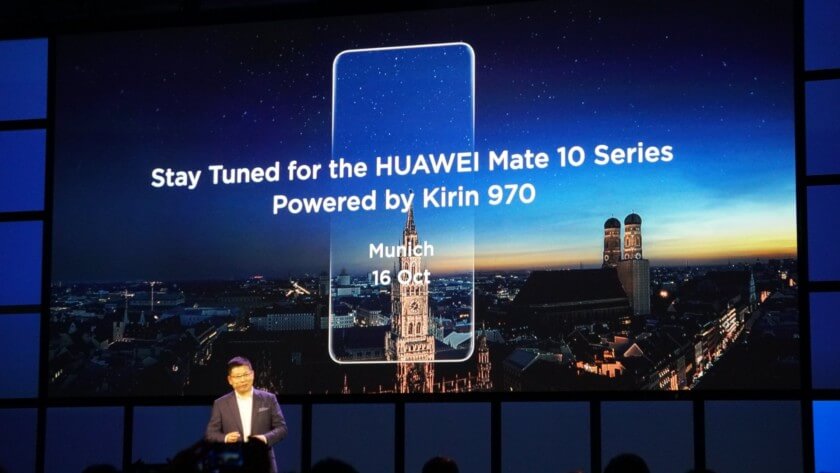 How will that work out in practice? The first smartphone with the new chipset will be the Huawei Mate 10, which will be unveiled on 16th October in Munich. I wonder how all competitors will react to it. Samsung Galaxy S9 will be shown on the beginning of the next year. There is also no indication that another company has already prepared a flagship smartphone with Snapdragon 845. So, Huawei Mate 10 will be for the time being the fastest smartphone on the market.
Source: Huawei