Samsung has a predictable publishing cycle of its flagships. We have been observing the situation for several years now, when the model from the Galaxy S series appears at the end of the first quarter of each year, and in the third quarter we get to know its larger counterpart with a stylus, namely the Galaxy Note. Koreans have just prepared a teaser announcing the Galaxy Note 9 presentation on August 9. An interesting fact is that the new smartphone can be… yellow.
The Galaxy Note flagship has a fairly stable position on the smartphone market. However, a larger screen is no longer a reason enough for fans of the Korean smartphone manufacturer to reach for their wallets and run to the stores. Finally, Samsung also releases Galaxy S models in the Plus variant, which have displays of almost the same diameter as the Note series flagship. That's why Samsung has been emphasizing in promotional materials for a long time that what distinguishes each new Note is the S Pen. If you do not look at it, it is a characteristic element that is improved each year.
Samsung Galaxy Note 9 can be available in yellow
The coloring of smartphones is often the subject of quite interesting discussions. For some, aesthetic considerations are a secondary matter, and for others it is important that the new smartphone stands out from the competition. The teaser published by Samsung does not show the Galaxy Note 9 itself, but only the new S Pen. What first strikes the eye is a new color. It is not golden, but a typical yellow color. It is quite possible that the same color will also be the Note 9 casing, because Samsung always adapts the stylus to the color of the smartphone. The Phone Arena team took available renders and put a stylus on it. It looks quite … interesting. However, you must bear in mind that the following graphics were based on the leaks available in the network. Therefore, Galaxy Note 9, which will be presented on August 9, may look different. However, the differences should not be significant.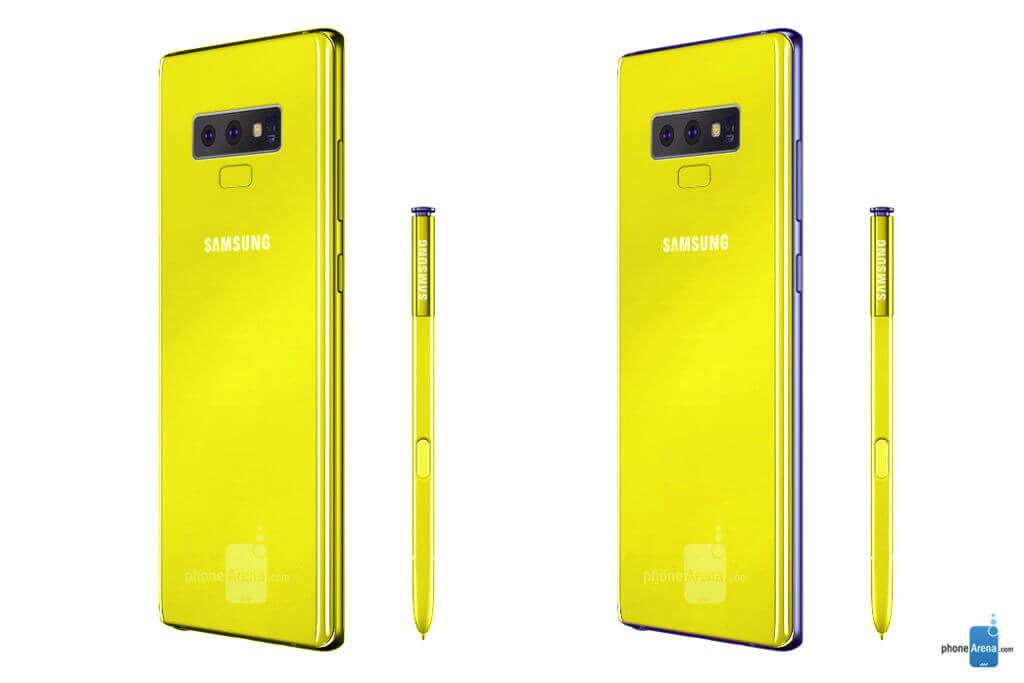 Source: Samsung, PhoneArena