Recently, we talk a lot about 5G smartphones. These devices are expected to show up next year. However, some operators would like to start with new technology faster. The American operator recently announced that it will launch the fifth generation network within a few weeks. At the same time, it will not sell any 5G smartphones. Instead, customers will be able to purchase NETGEAR Nighthawk 5G Mobile Hotspot, which is compatible with the 3GPP 5G NR standard.
The network is full of rumors about 5G smartphones. Everyone is wondering if the new technology will be supported by the Samsung Galaxy S10. Or maybe we will see it in a different model (e.g. a bent Galaxy F), which is to be announced in an unidentified future. However, the heads of telecommunications companies are realists. CEO AT & T (one of the largest operators in the US) said earlier that the first 5G devices would be portable modems and routers. Now everything indicates that he was right then. AT & T will launch 5G in the United States in the coming weeks. At the same time they will not be ordinary tests. New generation base stations this year will cover selected areas of 12 cities. On this occasion, the sale of NETGEAR Nighthawk 5G Mobile Hotspot dedicated to AT & T customers will also be launched.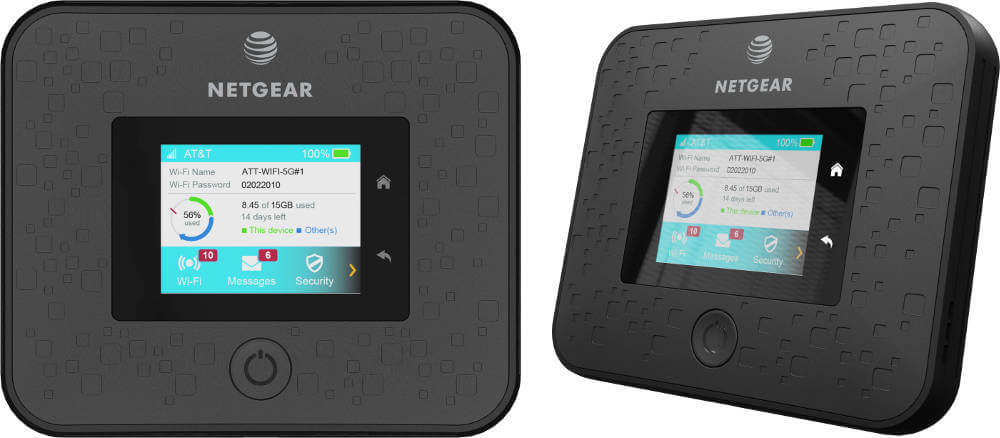 The NETGEAR Nighthawk 5G Mobile Hotspot has a Qualcomm Snapdragon X50 modem
This information should not surprise people who remember the beginnings of LTE. Then we also started using the 4G network with the help of the so-called dongles, or LTE modems connected to the USB port. On the other hand, 4G smartphones appeared some time later. The same will be the case for 5G. All in all it's good. Customers will be able to decide to buy a new service without having to change the smartphone. Thanks to this, all household members will be able to take advantage of the new technology. I hope that the operator will think about an attractive data package right away.
We currently do not know the full specification of the announced 5G router. We only know that it will be equipped with the Qualcomm Snapdragon X50 modem. However, the number of antennas, supported bands and offered speeds remain a mystery. AT&T announced that it will publish more information about the router soon.
Source: AT&T