Pokemon GO was the most popular mobile game of the last year. However, the Niantic studio has now decided to add to the game the legendary creatures. They were supposed to be caught during the Chicago festival. Unfortunately, the whole event ended with a big defeat. Pokemon GO Fest was a ticket event. So every trainer wishing to attend a party had to buy a ticket for $20.
In this way Niantic wanted to limit the concentration of Pokemon GO trainers per square meter. At first everything looked promising. Chicago was outsourced to players from different continents, literally. Tickets for the event sold out in 10 minutes, so people started to resell them on internet auctions. Prices ranged from $200 to $400. However, this did not prevent technical problems. The Pokemon GO Fest players had trouble with logging in to the game. Interestingly, AT&T and Verizon customers were at worst, while people using T-Mobile network logged in but could not enjoy a stable game. Therefore, Niantic decided to return every registered participants $20 for the ticket and additionally gave them the equivalent of $100 in the PokeCoins. Everyone also received the legendary Pokémon: Lugia. The creators also decided to expand the area where the event will take place throughout Chicago. Therefore, the best fun began when the trainers left the festival area.
Found Charmander #PokemonGOFest pic.twitter.com/UU23d0R5gy

— Adam Wiemers (@adamwiemers) July 22, 2017
Problems at Pokemon Go Fest looked like overloaded Niantic servers and mobile networks.
Organizers of such events are previously working with mobile operators to avoid problems with insufficient cell capacity. Operators in this case use mobile base stations COWs (Cell on Wheels). These are literally vans that carry all the equipment that make up the base station. An operator can connect such a temporary base station to its network using a microwave link.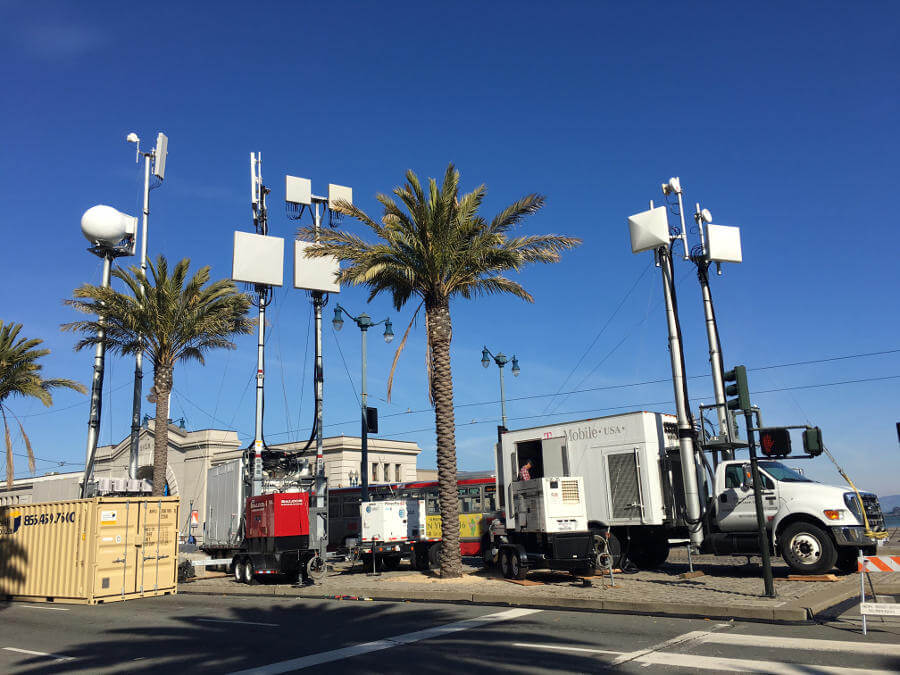 However, as you probably already know, these efforts have barely survived. It is puzzling that when Pokemon GO players flocked across Chicago, it all came back to normal. However, one of the major operators in the United States, and more specifically the Verizon network, said that Niantic was responsible for all technical issues. The mobile internet provider pointed out that during the Pokemon GO event the problem was only with access to game's servers. Other services, such as YouTube, worked without much trouble. If the cells surrounding Grant Park were overloaded, the operator's customers would also have trouble accessing social media and other services.