Nintendo products are actually designed for a specific audience. These consoles are not getting to everyone, because of lack of the most popular titles. However, Nintendo offers also classic games that are targeted to a group of nerds who would like to play new game with Mario or Sonic. The new Nintendo's video console, i.e. Nintendo Switch will be released in the next year. Is it worth to wait? Or maybe you want to buy the currently existing console.
Nintendo Wii U
This is the console that appeared on the market in 2012. It offers quite low performance and it cannot competitive with Sony PlayStation 3 or Microsoft Xbox. However, people are still buying Wii U, thanks to the brand sentiment. Nintendo Wii due to the small capacity and lack the HDMI displays the game in a low resolution of 640 x 480 pixels. Nowadays these titles do not look very attractive on new Full HD or Ultra HD TVs. This is a very noticeable negative and this can deter. Wii U is powered by three core IBM Espresso processor clocked at 1.24 GHz and 2 GB of RAM. Not a big insanity. Competition offers much more, but they do not have Mario. Nintendo Wii U offers also something what is not offered by either the Xbox or PlayStation. This backward compatibility. Therefore, you can play every game from old Nintendo Wii console and connect almost every controller and matching accessory from the older console. This is a big surprise and convenience for fans of the brand.
Price: $300
New Nintendo 3DS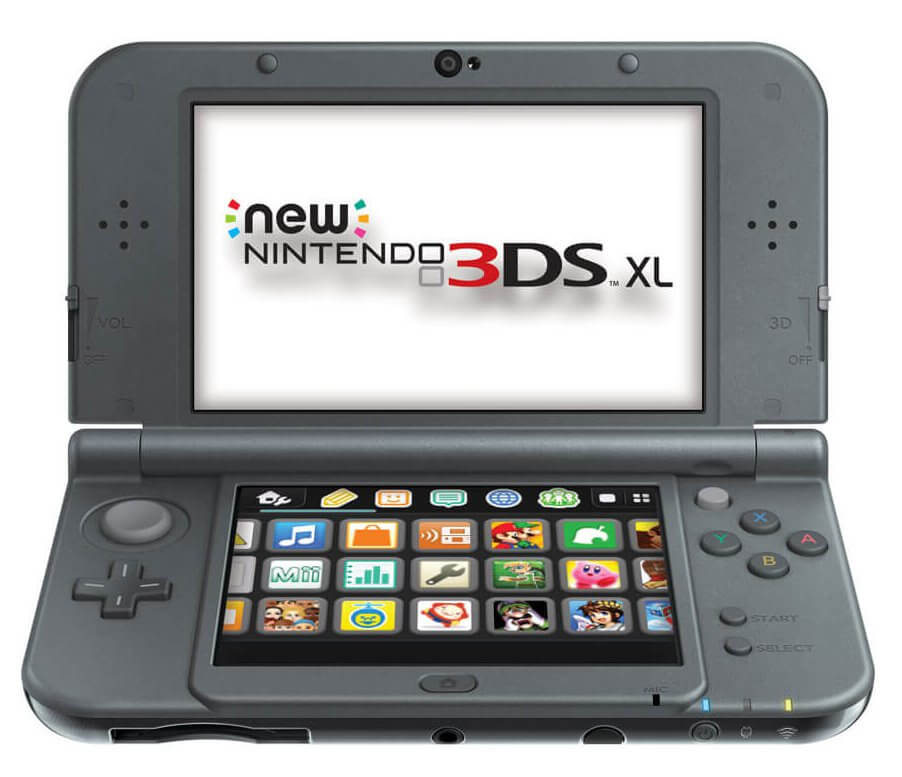 The console appeared on the market on 13 February 2015. I can say that it is a relatively young product. As in case of all Nintendo's products, also the use of the 3DS can be controversial. Nintendo is the hermetic company and they offer only few titles which you can play on them portable console. It is a brand that carries a kind of fondness for computer games, which does not have any other brand specializing in computer games. New Nintendo 3DS is the younger brother of the 3DS console, which went on sale in 2011. New portable console has several improvements that significantly distinguish it from older brother. Let's start with the fact that the cartridge slot games has been moved from the back to the front of the console. This is probably the first change on the plus side. You do not believe it, but it has happened to me couple times I pulled the game from the slot while playing (fingers resting on the back of the housing). Fortunately, now it becomes impossible. In addition, Nintendo has added two additional Z keys, which have found their place on the back of the housing. What is surprising is the lack of visible slot on the memory card. However, you can still replace it. It turns out that also the format of memory card has been changed. New N3DS supports micro SDHC card type (before it was the normal large SD). As for wireless connectivity, the LED Wi-Fi is now located next to the other two (supply and charging). The console has exchangeable front and back panels.
Price: $200